Students at LaPerche and Winsor tasted a delicious kale salad on Kale Day 2020! This is part of our farm-to-school initiative with the goal of encouraging a healthy lifestyle by increasing access to locally grown fruits and veggies. Thank you to our partner Chartwells!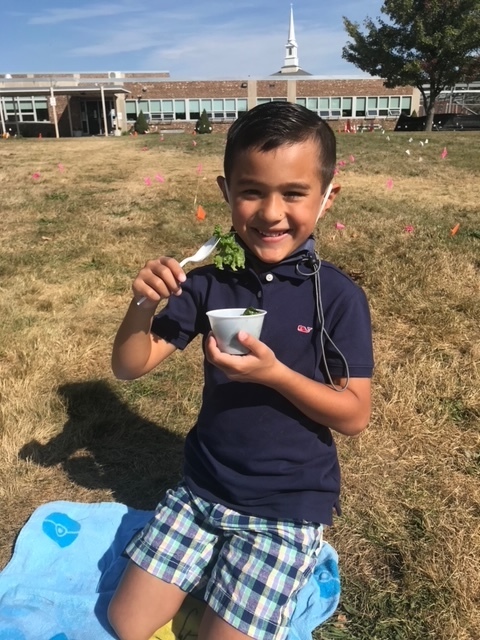 On Wednesday, October 28th, Smithfield High School students enjoyed food tastings and a delicious lunch consisting of produce from local farms. Ken Ayers, Chief of RIDEM's Division of Agriculture, read a proclamation from the governor for Farm to School Month - October, 2020.
Students tried apple cider from Jaswell Farms, apples from Steere Farm, and Kale from Pezza Farm and those choosing a school lunch ate potatoes from Quonset View Farm and vegetables from other local sources, complementing a delicious pork loin. The meal also included an apple slaw, apple sauce, and apple cobbler.
The event was funded from an $87k Farm to School grant, the purpose of which is to improve access to local foods and develop an understanding of the importance of healthy food choices.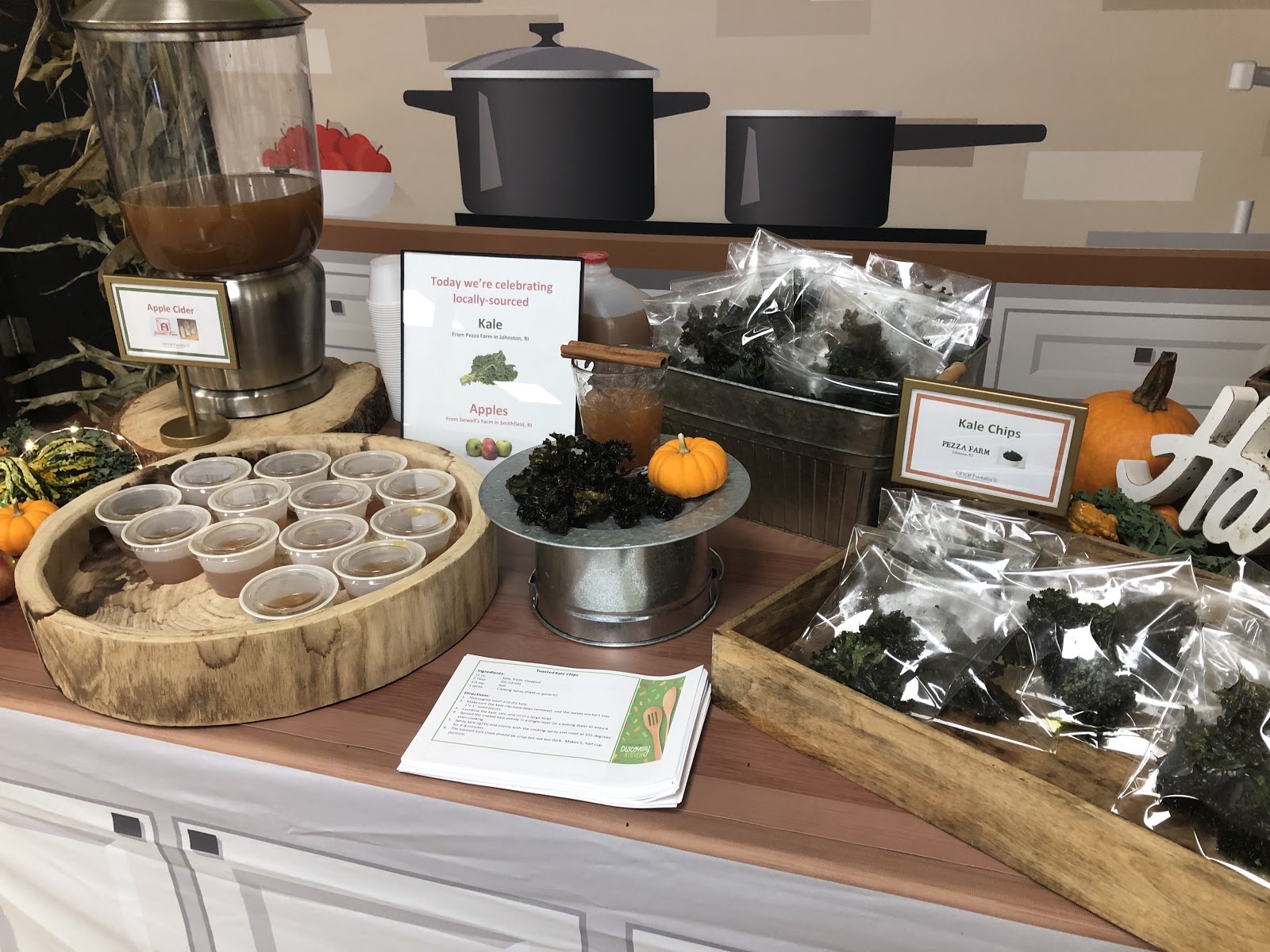 Pumpkin Picking at Jaswell's Farm
Thank you to Farm Fresh RI and Chartwells for providing our OCRS first graders the opportunity to visit Jaswell's Farm for a pumpkin picking adventure!!! Students in the first grade learn about seeds and how they produce new plants.
Gallagher Middle School hosted Apple Crunch Day 2019 with the help of First Gentleman Andy Moffit, Farm Fresh RI, Shri Bark, Chartwells, Steere Orchard, and Jaswell's Farm. This event promotes farm-to-table foods that are both nutritious and delicious!