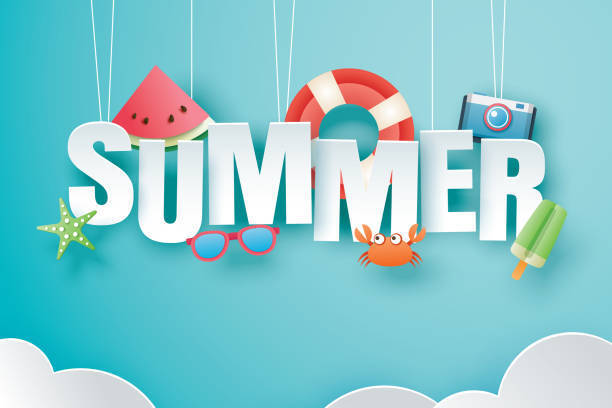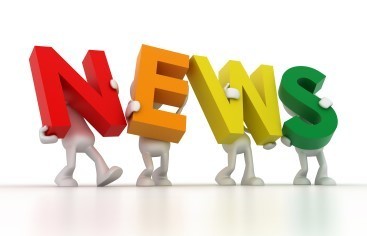 SHS Restrooms Being Renovated! Two restrooms across from the auditorium are undergoing major renovations this summer to include modernized finishes, touchless fixtures, and ADA compliance. The extent of the renovations is best realized through pictures following demolition.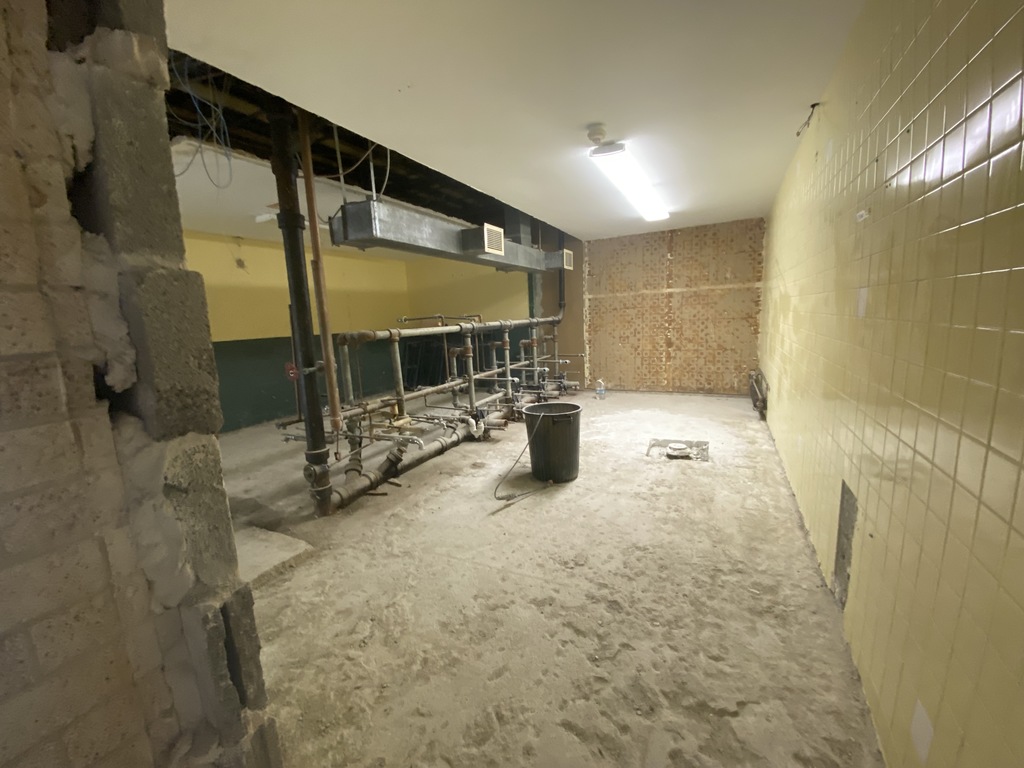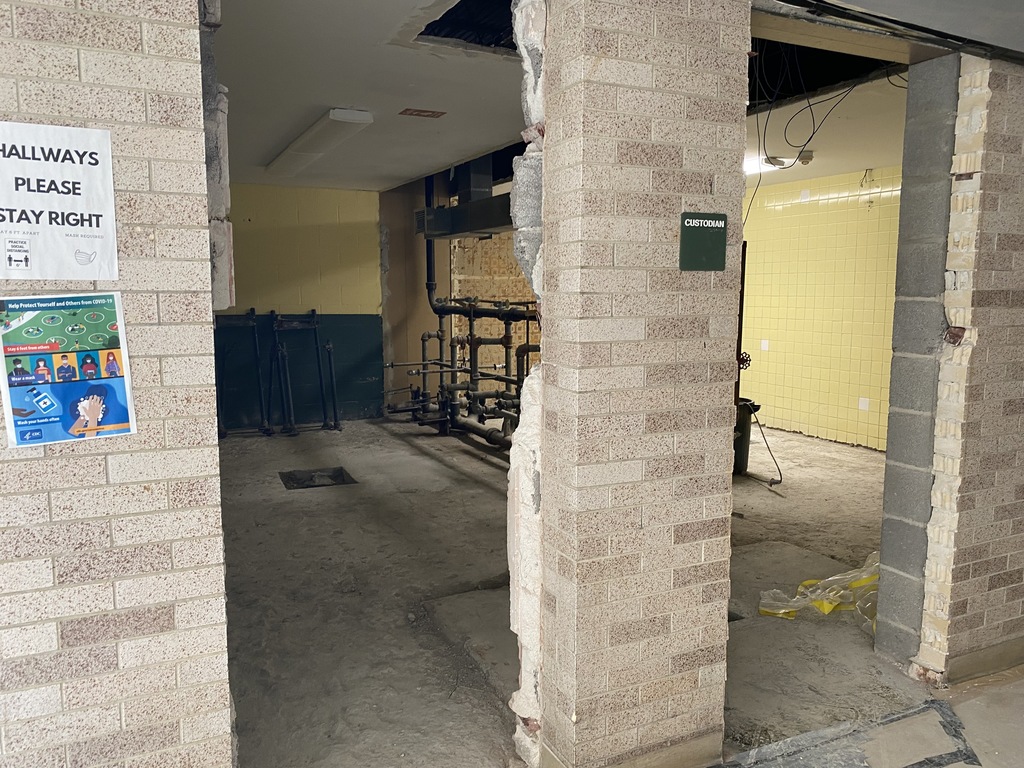 Casting call for Southern Providence County Regional Prevention task Force parent media campaign! This Friday (7/23), from 12-4 pm, SPC is hosting a virtual casting call and selecting teenagers and their parents to be in their new PSA (public service announcement)! It's about listening to your teens and talking with them. If interested, please know first that if you are selected, you must be available to shoot some video and photo on Thursday, July 29th in North Providence. And, if selected, it does pay a stipend! To sign up: email
dbshootsfilm@gmail.com
and
spcregion1@gmail.com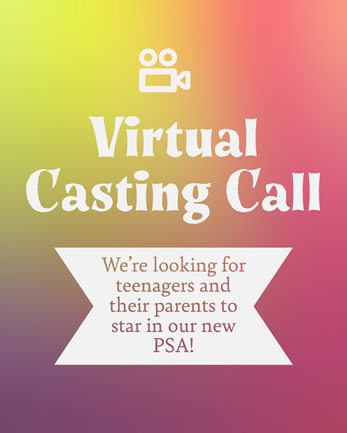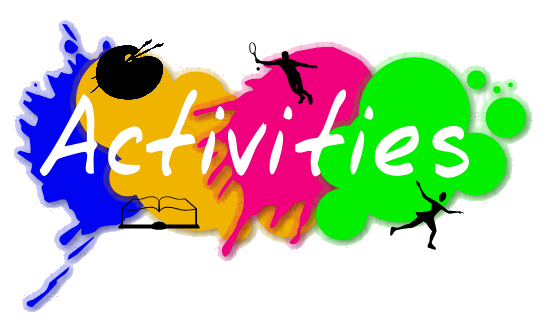 Help Wanted! Substitute paraprofessionals for the ESY program in Smithfield... 8am-1pm, M-Th. High school diploma preferred. No experience necessary.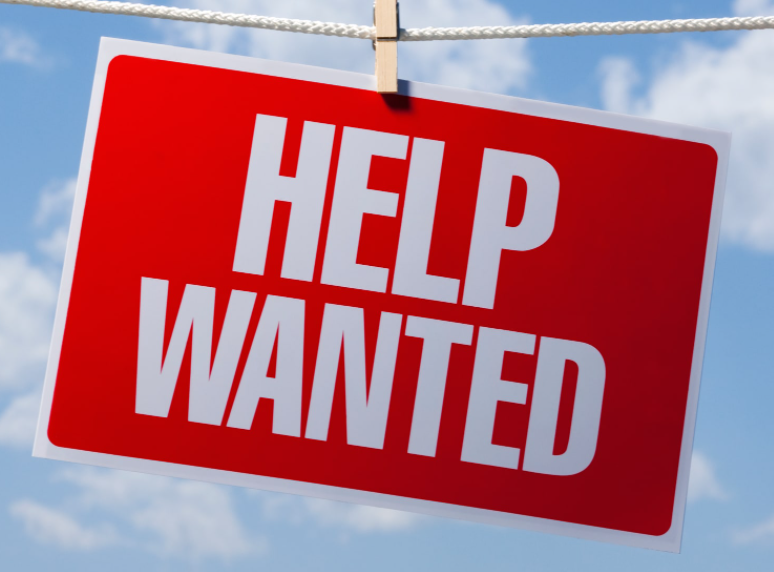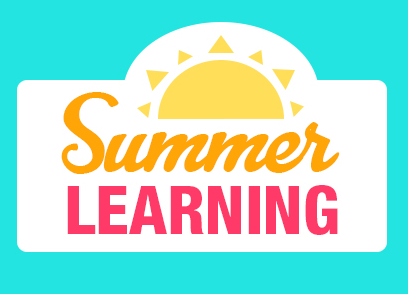 Immediately following dismissal of students, teams dismantled technology, loaded boxes onto trucks, disposed of unwanted materials, and readied the building for construction. Here's pictures of work being done at OCRS at 8am this morning.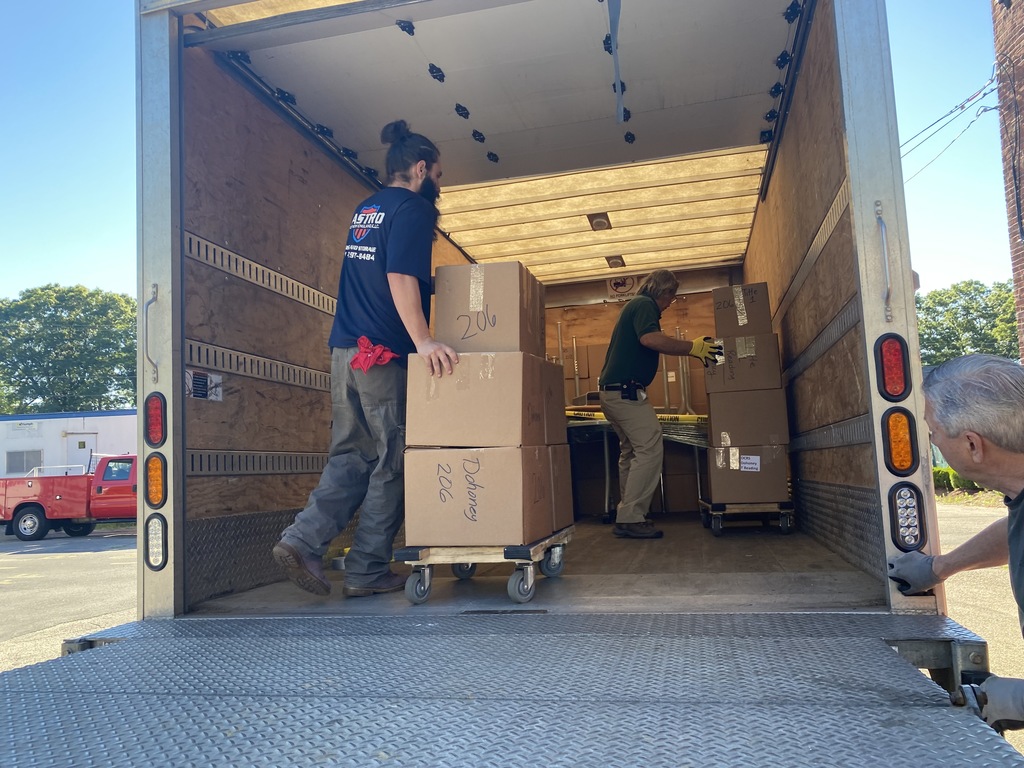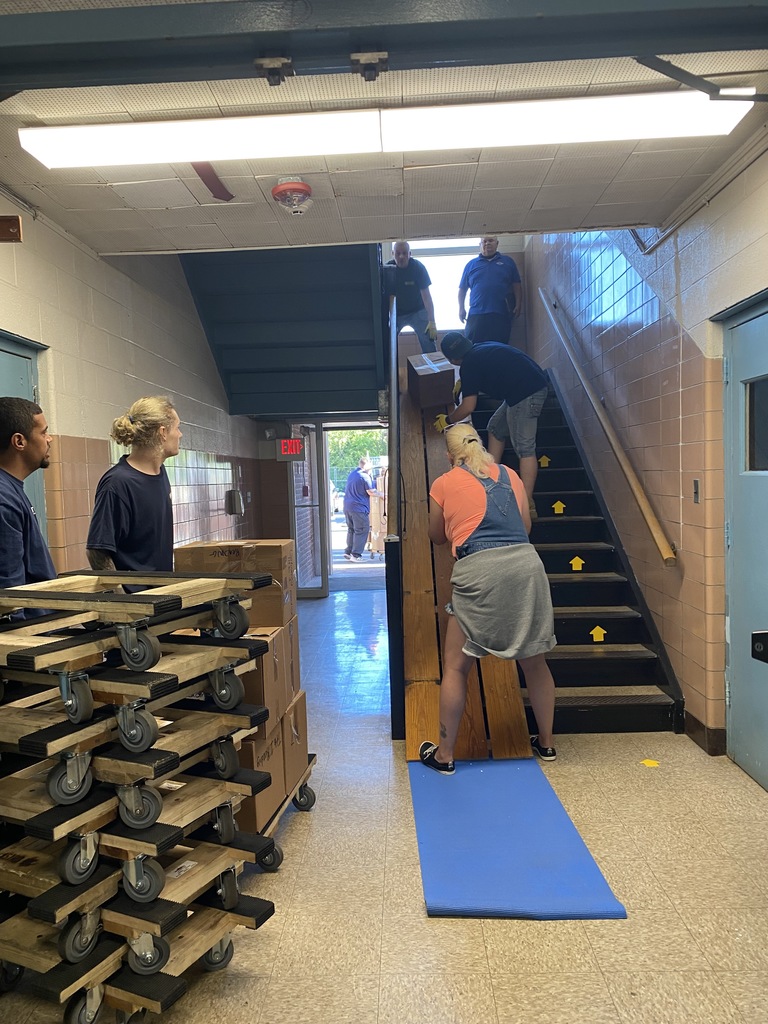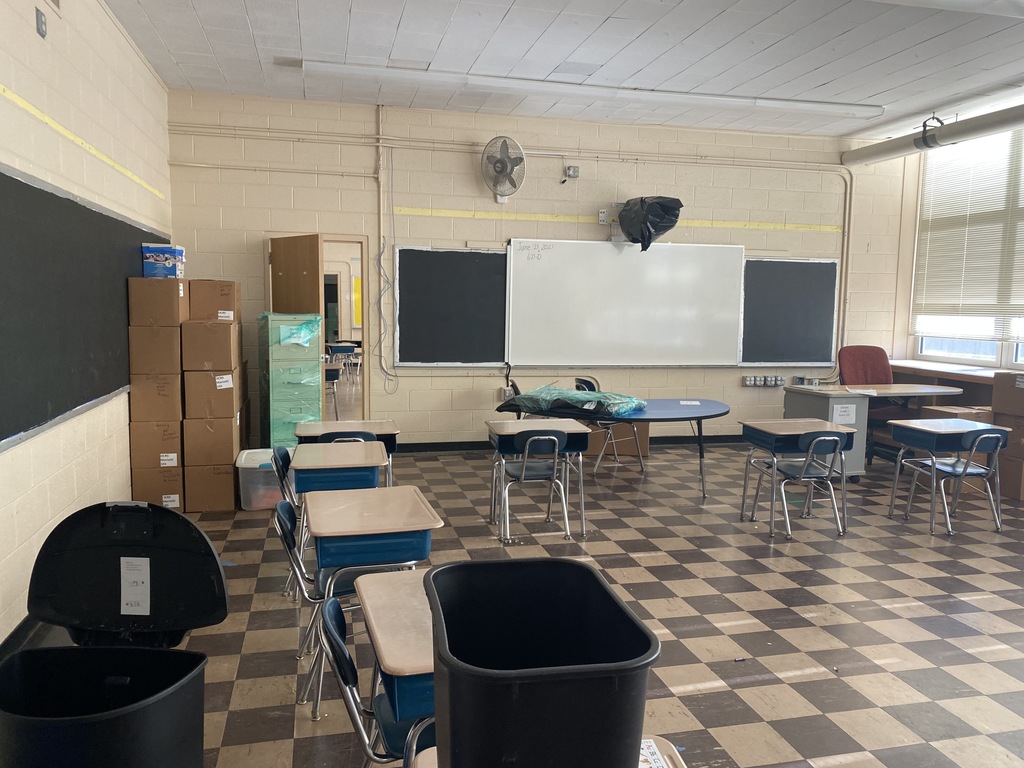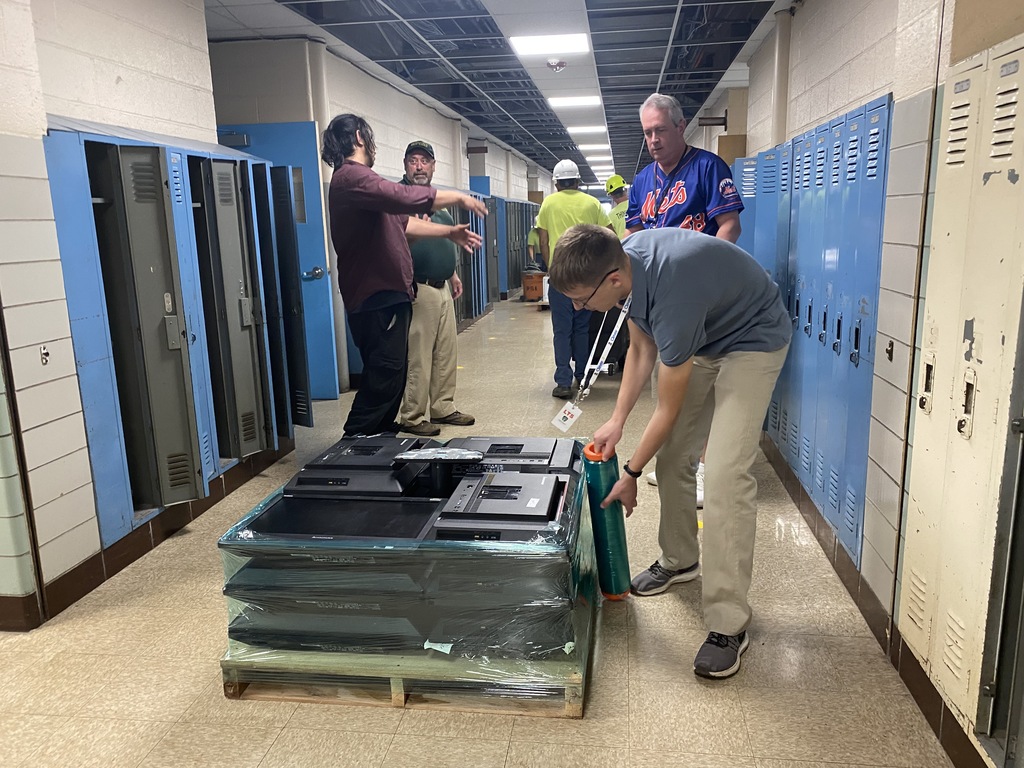 Smithfield Rotary installs new SHS Interact Club officers and new Rotary officers and honors Jean Harnois, Smithfield School Committee chair, with the Paul Harris award for her service to the Smithfield community and the Smithfield Rotary club.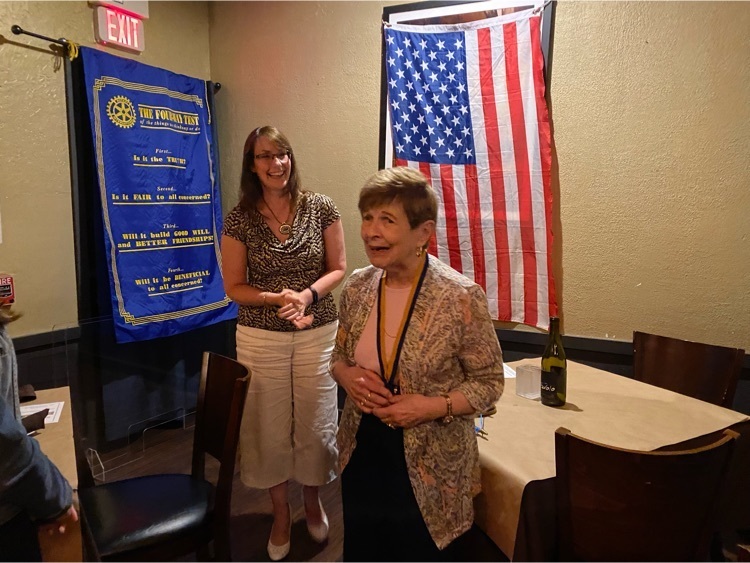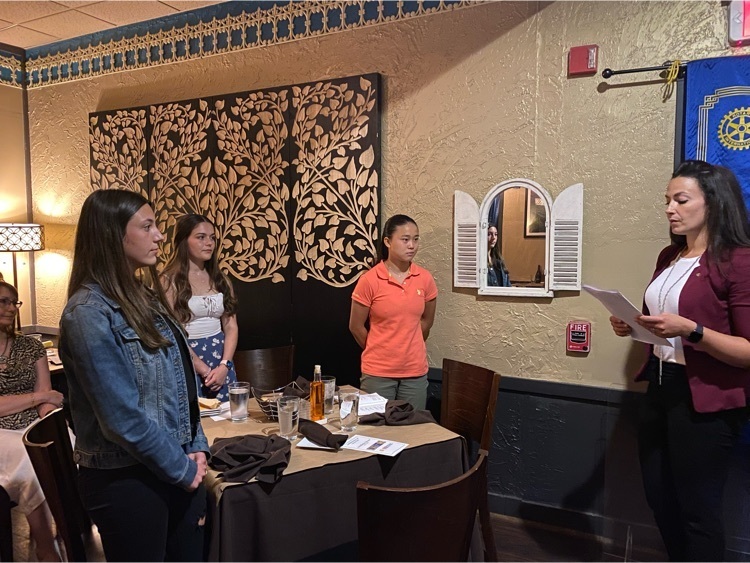 And they are graduated!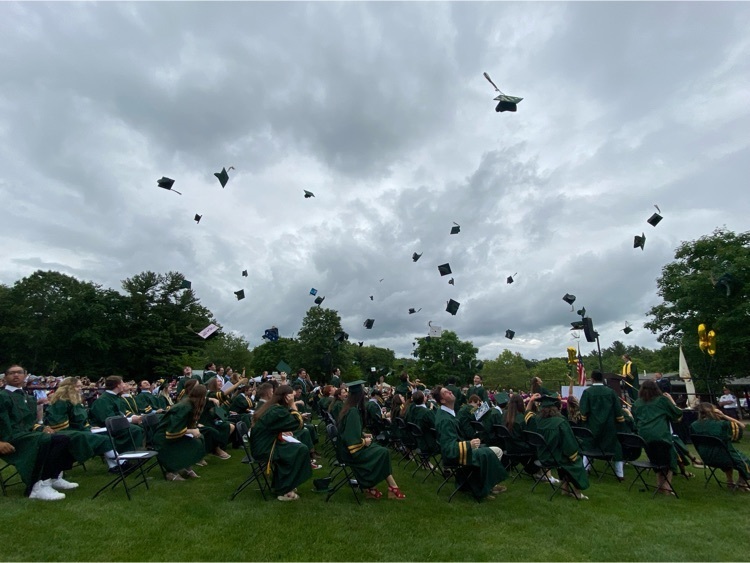 Salutary address by Victoria Richard, co-valedictory addresses by Maximilian Chelminski snd Cameron Kasbarian provided inspiration to those gathered at the 2021 SHS graduation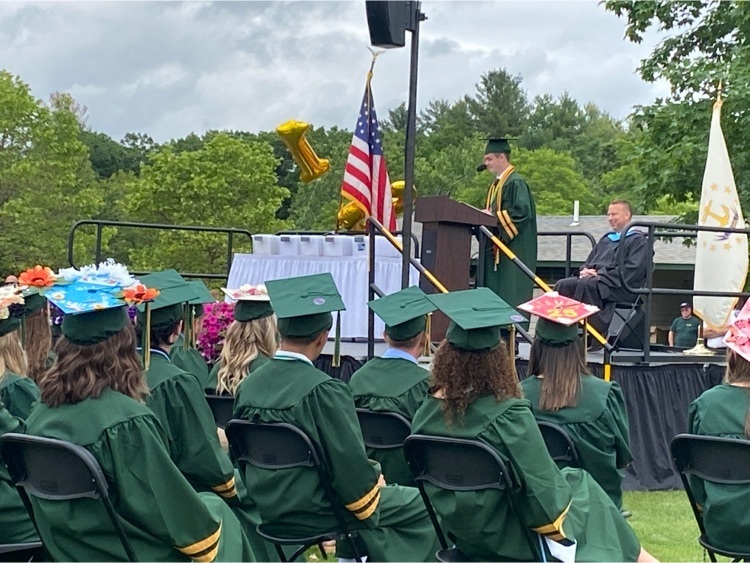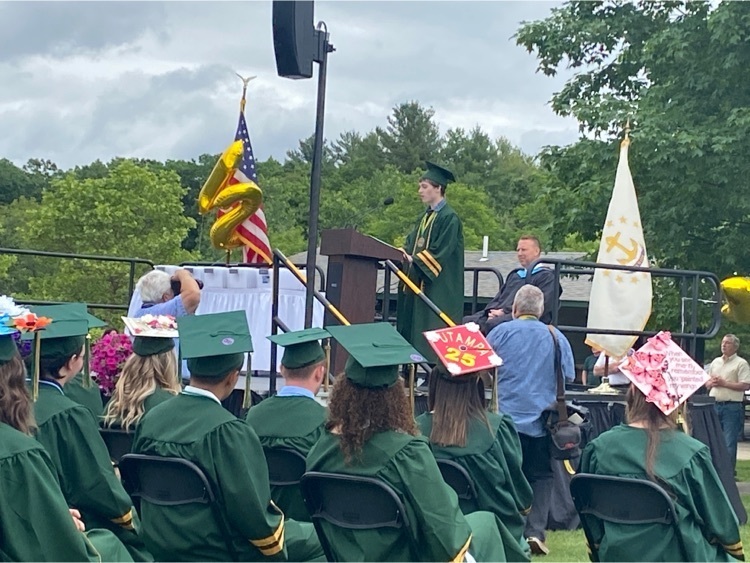 Smithfield Class of 2021 graduation is like no other. Congratulations graduates!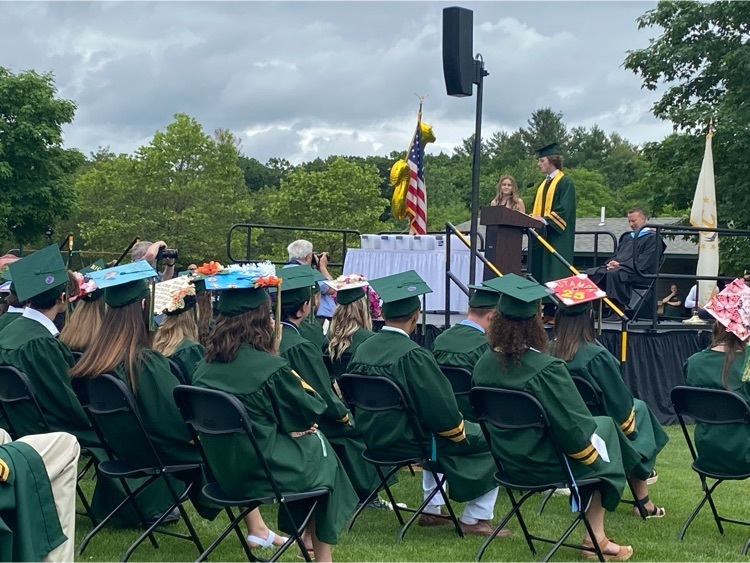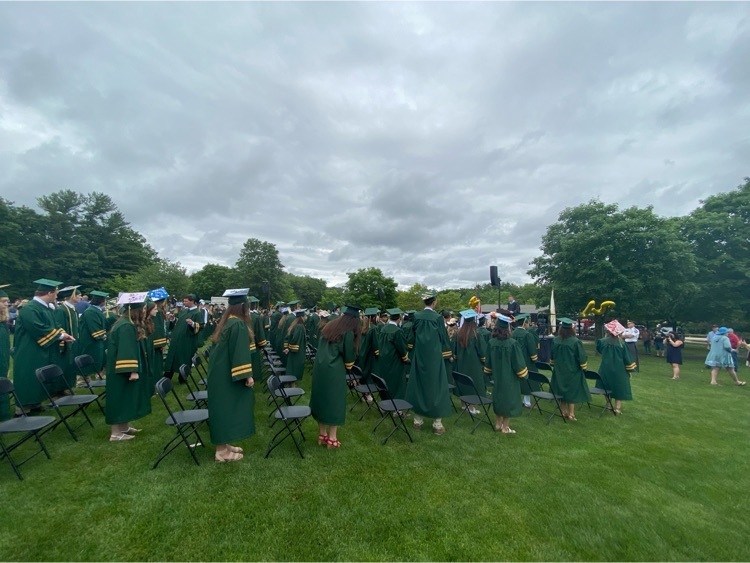 The Smithfield Anti-Hate Coalition welcomes anyone (students, staff, residents) from the community who would like to gather on Thursday, June 17th @ 6PM in front of town hall for a photo and in support of our Smithfield LGBTQIA+ community. Celebrating Smithfield PRIDE!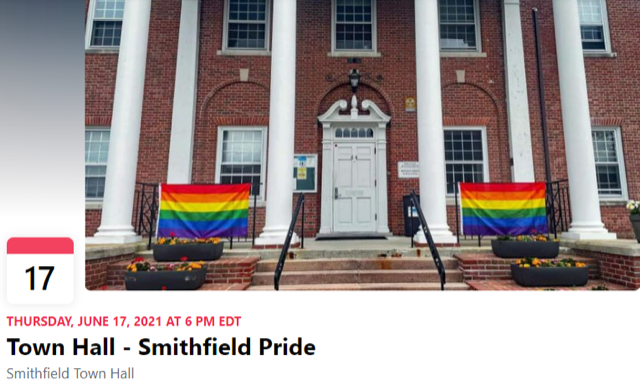 On June 19th, RIPIN (RI Parent Information Network) is hosting a car-based vaccine clinic for families and children with special needs (12+). A vaccine education webinar will precede this clinic on Wednesday, June 9th See link: (
https://conta.cc/3fIalyz
[conta.cc] ) .

Last night's School Committee meeting included the naming of Smithfield's Support Professional of the Year. Old County Road School's custodian, Gary Regniere, was recognized for this honor due to his dedication to his job and his care for the children of OCRS. This morning, students celebrated "Mr. Gary" and his award by lining the hallways and cheering for him as he walked through.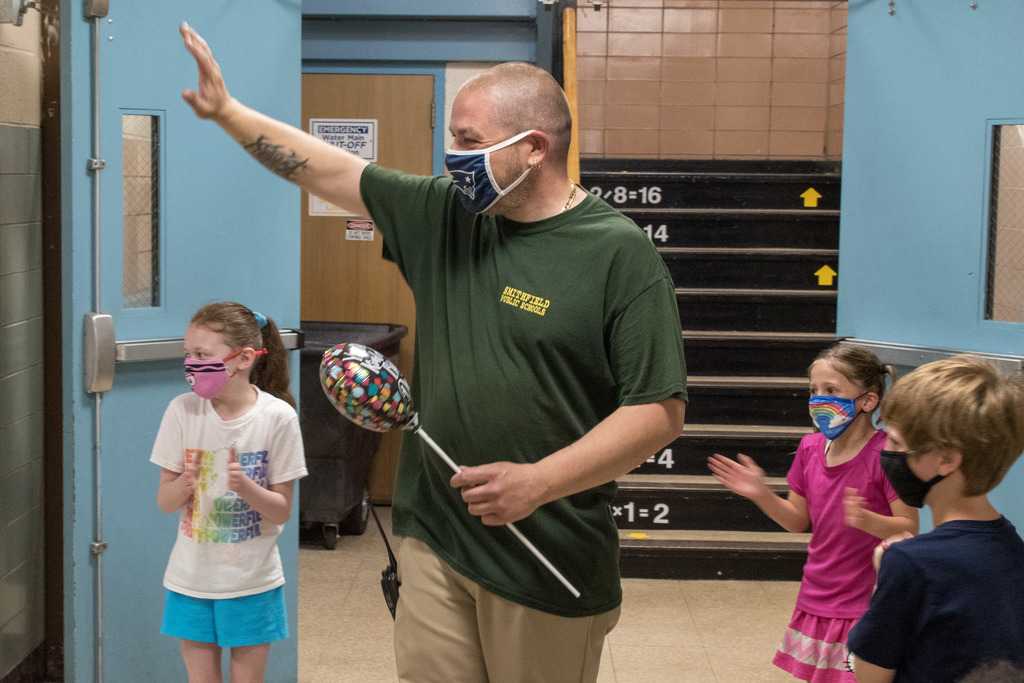 Congratulations to Eileen Crudele, who was named Special Education Administrator of the Year by ARISE. She will officially receive the award in the fall but was surprised today by friends, family, and colleagues as she was notified about this prestigious award.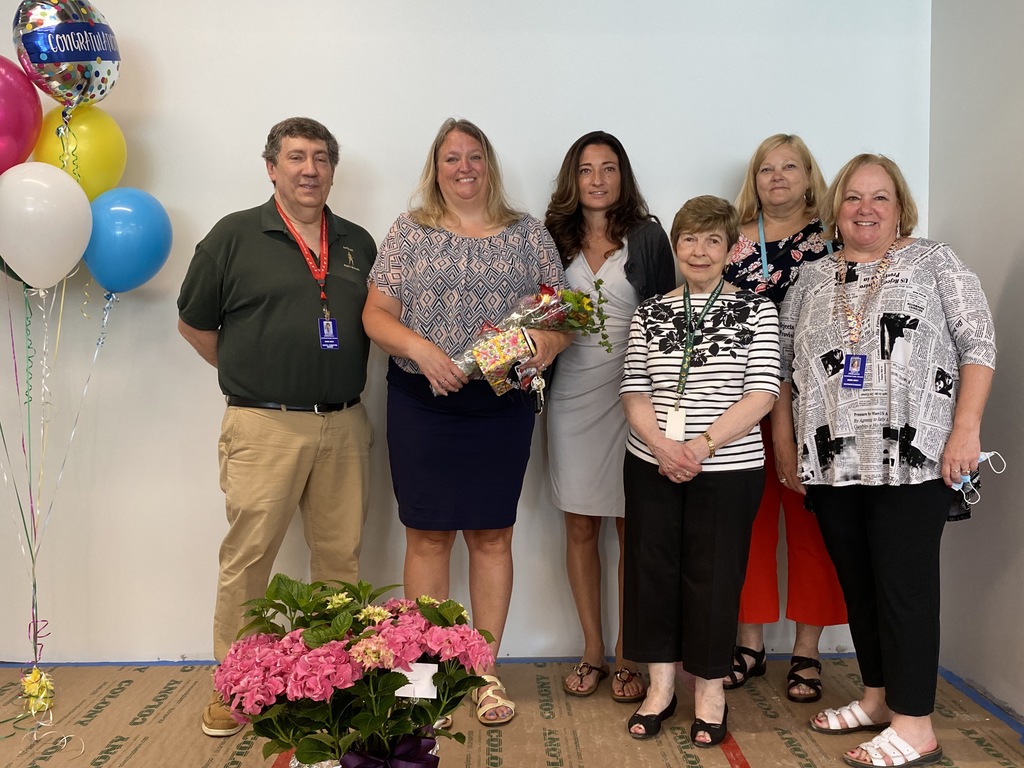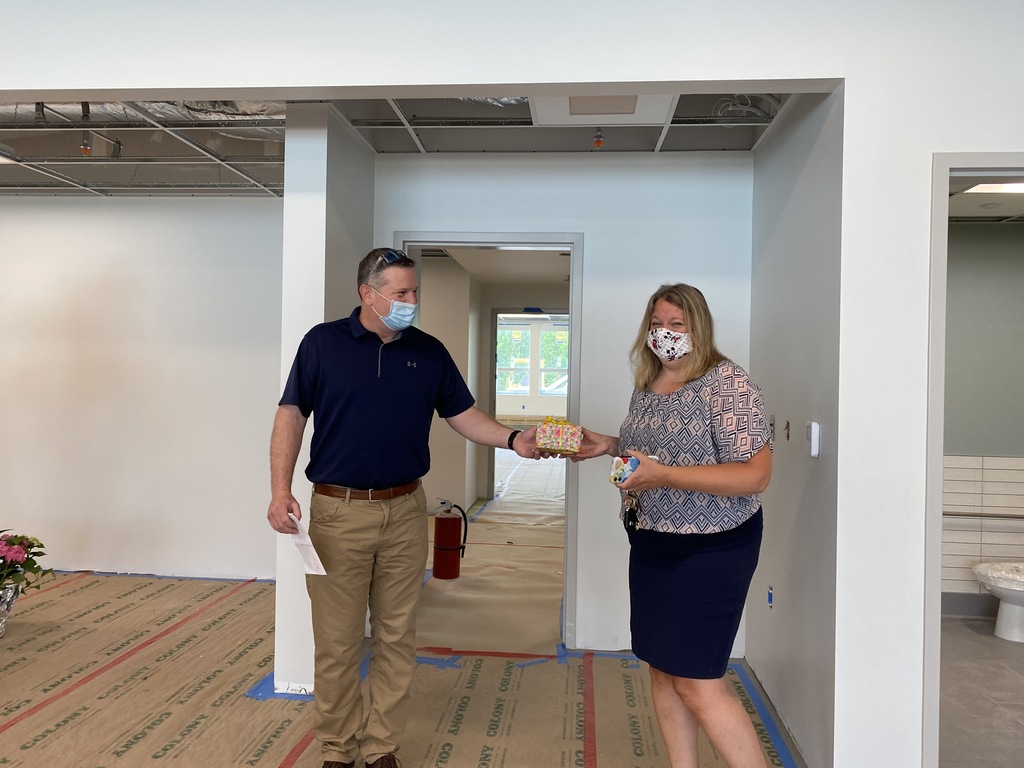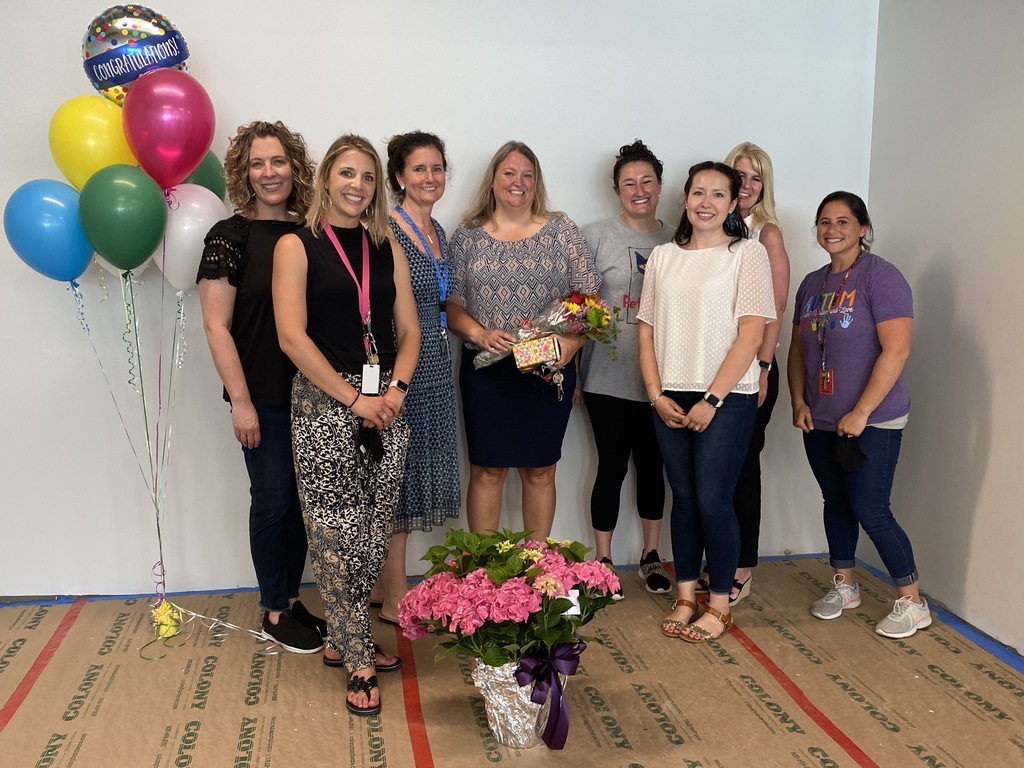 Thanks Mr. Manni and the Town of Smithfield for the use of the cooling station! Our students enjoyed it as much as the custodians setting it up! In addition to cooling stations, students sat on cool floors and fans circulated the air.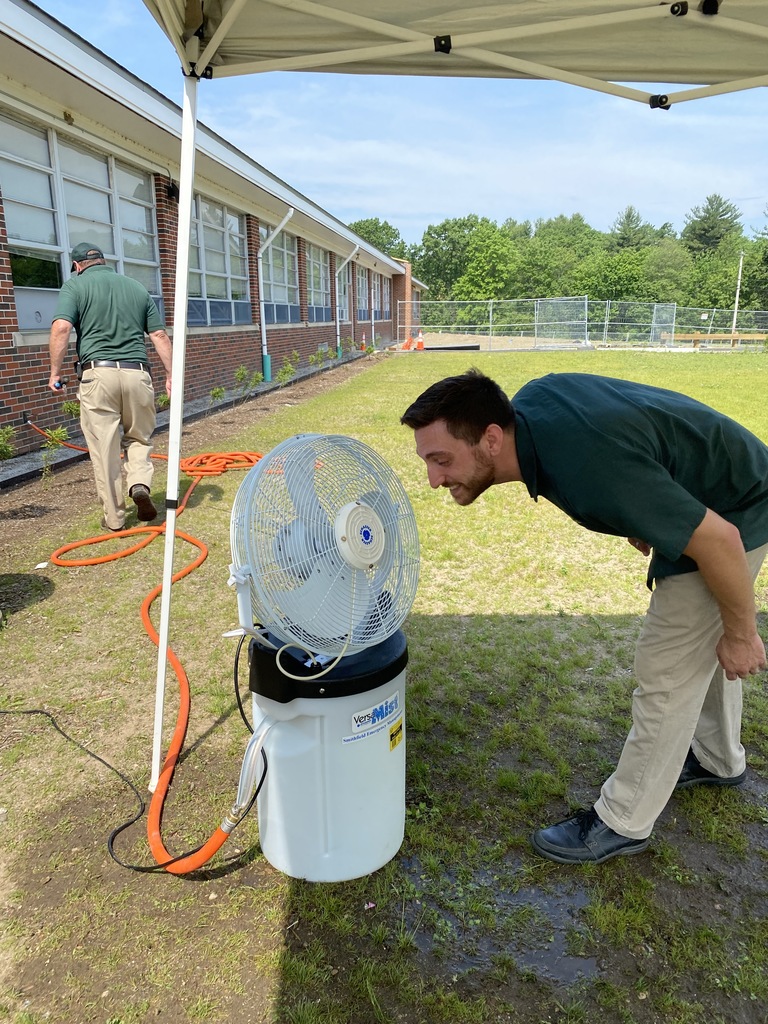 The All Course Network (ACN) is a statewide course catalog that lets K-12 students take FREE courses at colleges, schools, non-profit organizations, or online. The deadline to preregister for summer classes is Friday, June 11th at 5:00 P.M. Register at
https://enrollri.org/acn

As promised, we are staying on top of any new guidance and are adjusting our procedures accordingly. As of tomorrow, June 2, 2021, the following guidance applies: Vaccinated and unvaccinated individuals will not generally need to wear masks outdoors in Rhode Island. This includes during playing youth sports, outdoor graduations or proms, recess, or while attending outdoor summer camps. A host establishment or organization may ask all people, vaccinated and not, to wear masks at their discretion. Exceptions are for areas with substantial or high transmission when in crowded outdoor settings or during activities that involve sustained close contact (less than 6 feet apart for more than 15 minutes over a 24-hour period with other people who are not fully vaccinated. PRINCIPALS WILL MAKE DETERMINATIONS FOR MASK WEARING FOR SPECIAL EVENTS AND WILL CONSIDER THE LEVEL OF TRANSMISSION AT THE TIME. An area of substantial transmission would be any community where there are 50-99 COVID-19 cases per 100,000 people over a 7-day period. An area of high transmission is any community that can be characterized by having more than 100 COVID-19 cases per 100,000 people over a 7-day period. I provide the case counts each week in my weekly report and right now, Smithfield is at the low edge of "substantial transmission" at 11 cases out of 21,650 people (=50 out of 100,000). We need to remain diligent! At this time, there are no changes to indoor masking guidance, including school settings and school bus settings.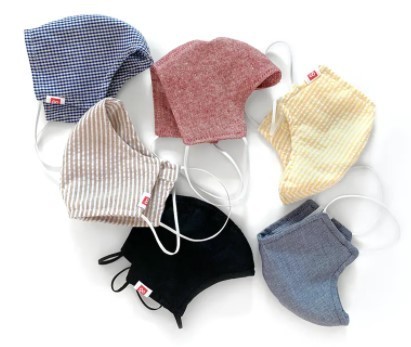 It's never dull at LaPerche Elementary School. I helped catch a parakeet found outside. If anyone knows who owns this pretty white bird, email
jpaolucci@smithfield-ps.org
or reply to Facebook post.